Kathak Dance classes at the Studio follow the Gandharva Mahavidyalaya syllabus.specified for Kathak.
Student Eligibility: Students have to be minimum of 6 years of age and above. No upper age limit to learn dance.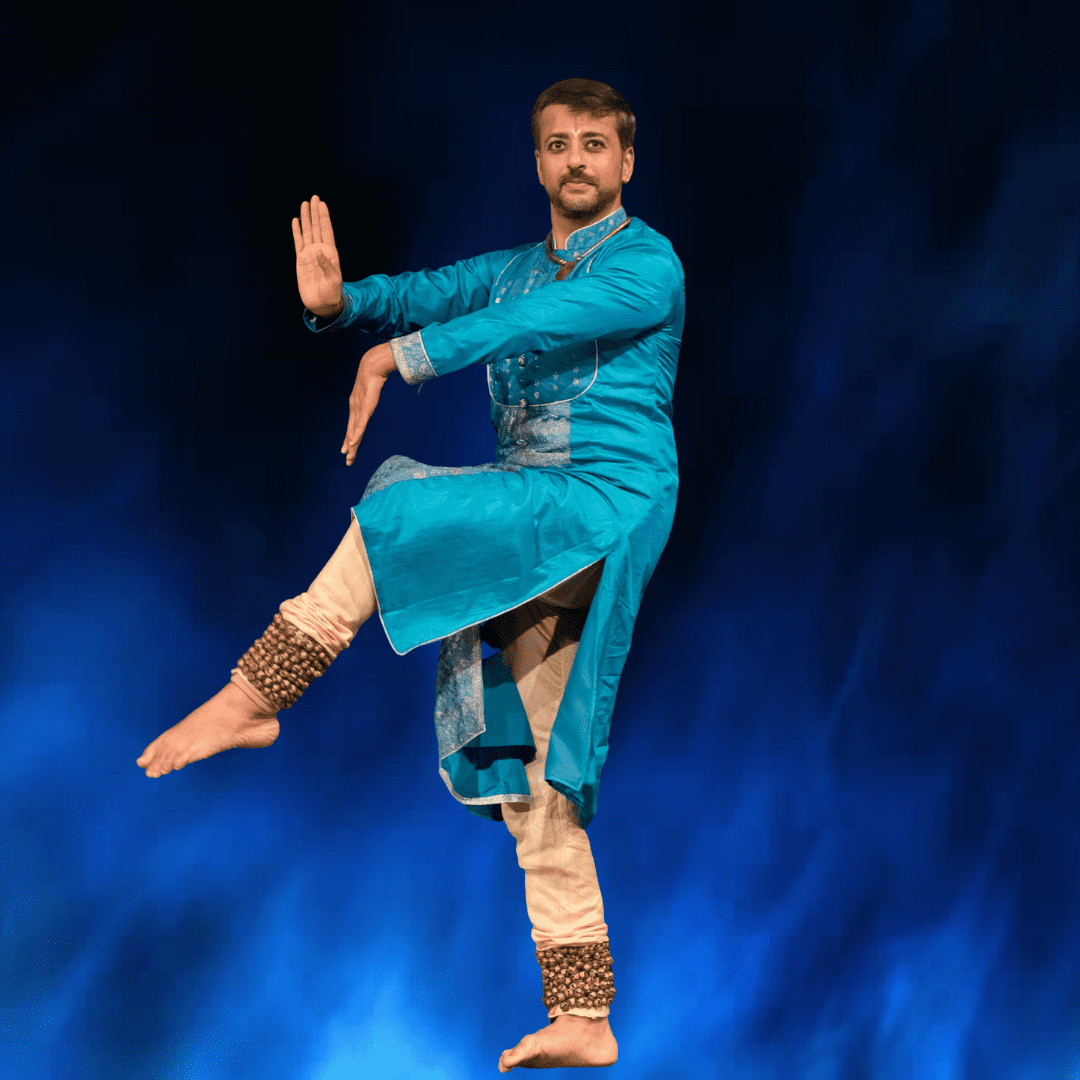 OFFLINE CLASS SCHEDULE.-conducted at the academy in Goregaon East, Mumbai.
Prarambhik (Beginners Batch)- Sunday 3 to 5 pm
Praveshika Batch (Intermediate)- Sunday 4 to 6 pm
Madhyama Batch ( 4th and 5th Year)- Sunday 11.00 to 1 pm
Visharad Batch ( 6th and 7th Year)- Wednesday 11.30 to 1.30 pm.
Special Batch for Ladies - Wednesday and Friday 3 to 5 pm.
FOR ONLINE CLASSES.-
Individual classes are customized as per the mutual availability of the student and the teacher. Various modules of basics in theory and practicals would be taught online.
Please contact the Studio for further details.
A Visharad in Kathak, Piyush Raj has had advanced Kathak training for more than 18 years from his Guru Late Shri Bireshwar Gautam, (Lucknow Gharana). Piyush has had the opportunity to perform along with his Guru in many prestigious Festivals like the Spirit of Unity Concerts and National Integration in Chennai, Mumbai Kala Ghoda festival, The Ellora Festival & Vasant Utsav in Delhi and others.