These days I find myself glued more to my mobile screen than ever before. If it weren't for the internet, I don't know how this world would have tackled the SARS-COV-2 problem. As a writer, and a dancer, I draw my inspiration from articles and videos posted online. That's where hundreds, if not thousands of people like me are found, looking for interesting dance videos, or niche writeups on the pandemic and its impact on society.
Man is a social animal, or so we were told. Now, imagine containing this social animal behind the four walls of his house. No… don't imagine. Because we are all living in this uncanny situation. This imagination has become a stark reality. What we could never have imagined would happen, has now happened. We are still grappling with this new reality, a reality that a year ago would have seemed like a bad joke. But look who's laughing?
The COV-2 pandemic has been a game changer for many performing artists around the world. Life has been turned on its head. Performers who traveled the globe showcasing their talent, enthralling audiences worldwide, are now sitting at home. Dance academies and institutions have moved from classroom to online teaching. Teachers conduct classes on video conferencing platforms, battling poor network connectivity, limited space, unwanted intrusions at home, and video lags.
As a student, dancing isolated from others is a strange experience. It takes a while to get around this new situation. If you are not tech friendly, you'd better have someone help you. Also, get used to the audio-visual mismatch, which will happen many times. But once you get the rhythm, you will be able to swing along.
In Indian classical performing arts, dance is not showcased independently. In the traditional format, the accompanying artists for instrumental music, and the vocalists are an integral part of the ensemble. When you watch a Bharatanatyam, or Kathak dance, you will, in many shows, find a team of musicians and singers sitting on the left side of the stage. They perform live along with the dancer. Their musical mastery brings out the best in the dancer, often emanating a magical energy which result in thunderous applauses.
In the current situation of isolation, what happens to the brilliant exchanges between a musician and a dancer? How will performing artists such as a sitar player or a flautist display her dynamism in a world shadowed by lockdowns and social distancing? Many of the instrumental players have also moved towards online teaching to sustain themselves in these trying times. However, only time will tell how many will perish and how many will manage to stay afloat before the end of the pandemic.
So, what do you do? If you are a dancer, how do you survive this global crisis? Well, first of all, it is important to stay safe and healthy. Put your health and the health of your loved ones above everything else. If you are a dancer, musician, or any performing artist, think of this period as a necessary sabbatical from your work. Everyone needs time to reflect, rejuvenate, and revive. You too need it. Perhaps this is the right time to perfect your art. Perhaps you can focus on finding your niche or your unique selling point. Dive deep into your art with daily riyaz. Slow your pace to work on your mistakes, or weak spots. Sharpen your axe.
If you are a teacher, connect with your students online. It is not necessary to always have practical demonstrations. Apart from actual dance tutorials, focus on talking to your students about your dance vision. If you are teaching the classical Indian dance, now is a good time to impart dance theory education. A student who is learning dance needs a holistic understanding of her art form. You, as a teacher can shed your luminance and elevate your own station as a teacher.
If you are a performer, who is used to traveling to distant lands to perform at shows, take this opportunity to reconnect with your fans around the globe. They have seen you on the stage; now give them the unique opportunity to see you at home. The closer you connect with your fans and followers, the longer the impact of your performances. Social media is a great place to hold fan meetups. It is also a great place to exchange your views, culture, and your dance ethos.
The earnings will take a hit, no doubt. Economies around the world are reeling from the catastrophic effects of this pandemic. We are yet to see how the resurgent world will be able to cope with the high rates of unemployment, market crashes, and business losses. As self-employed artists, each of us will have to suffer the double whammy of falling incomes and rising expenses. The losses will be staggering at all levels.
However, art always survives. It has survived the test of time, the onslaught of foreign invasions, rise of fanaticism, dictatorships, feudalism, evolution of civilizations, erosion of cultures, emergence of technology, among many others. We have survived the Plague, Bird Flu, Swine flu, SARs, MERs, and many other viruses. There is no doubt that we will survive this one too.
What does not perish, only grows stronger, and better. Post pandemic, the world will wake up rejuvenated and prepare to set off on a path of corrective action. And we, the artists of this world will play the lead role in inspiring, spreading, and enabling that movement. Through dance and music, we can heal the world. And make it a better place.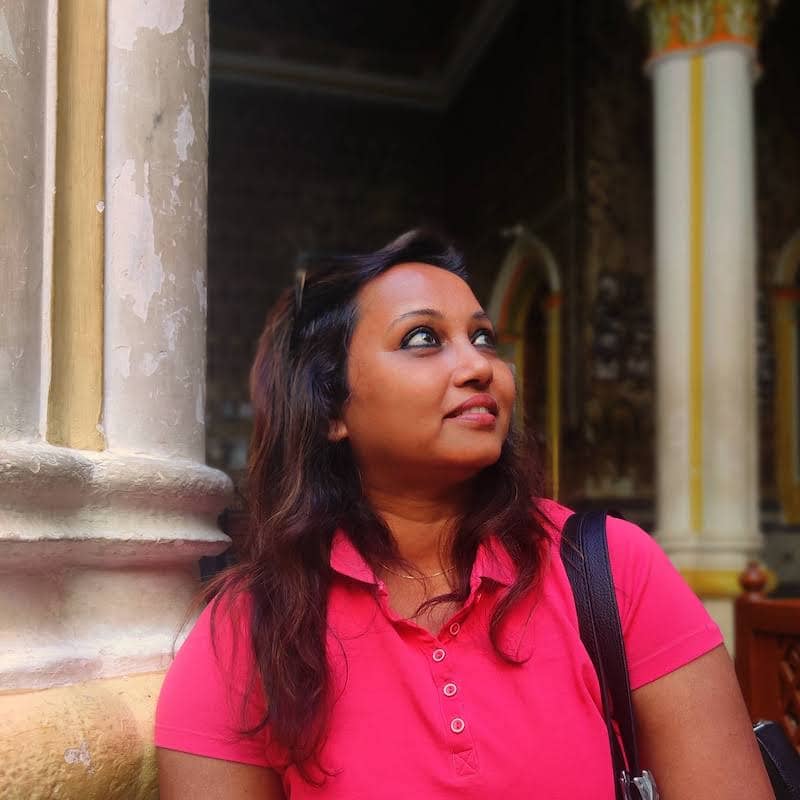 About the Author: Simran Khurana is a Kathak dancer, and researcher, with over two decades of writing experience, having worked with national and international publications. An avid music and dance lover, Simran aims to bring about a synergy between her profession and passion.